Please read through this page.
From 22:00 to 8:00, Please refrain from making noise.
We appreciate your consideration to the neighbors at night.
Thank you for your cooperation.
Please don't smoke in the house.
Until 23:00 to use kitchen and living room.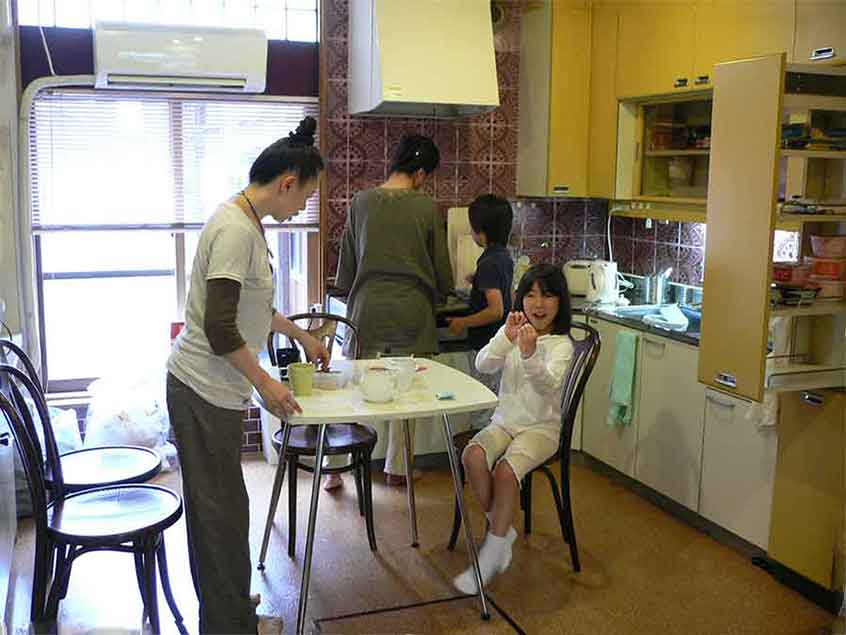 Air condition in all rooms.
Hot Shower.
Shampoo, rinse and body soap are available. There are several public bathe near by this guesthouse.
Hair dryer (Until 23:00 to use dryer)
We rent a big towel for 100 YEN and a small towel 50 YEN..
Fully equipped communal kitchen.
Oven toaster
Microwave oven
Shared refrigerator

Laundry (Washing Machine only)
Internet Wi-Fi, We will provide you a keycode.
Parking is available, but there are a limited number of parking spaces.
You can reserve a parking space, when you reserve your room, let us know if you need one.
You can park until 10:00 check out time the day you leave.
500 yen per one day per a car.
To Deposit luggage, Please come to Reception Desk from 8:30 until 11:30.
For cancellation or change, please contact to up to 7 days before the reservation date.
6 to 3 days before your scheduled arrival.
50% of your room charge for one day.
2 to 0 days before your scheduled arrival.
100% of your room charge for one day.
No show
(Cancelation without any contact to the reception desk)
100% of room charge for all day you reserved.
Feel at home at our
"Oasis within the city"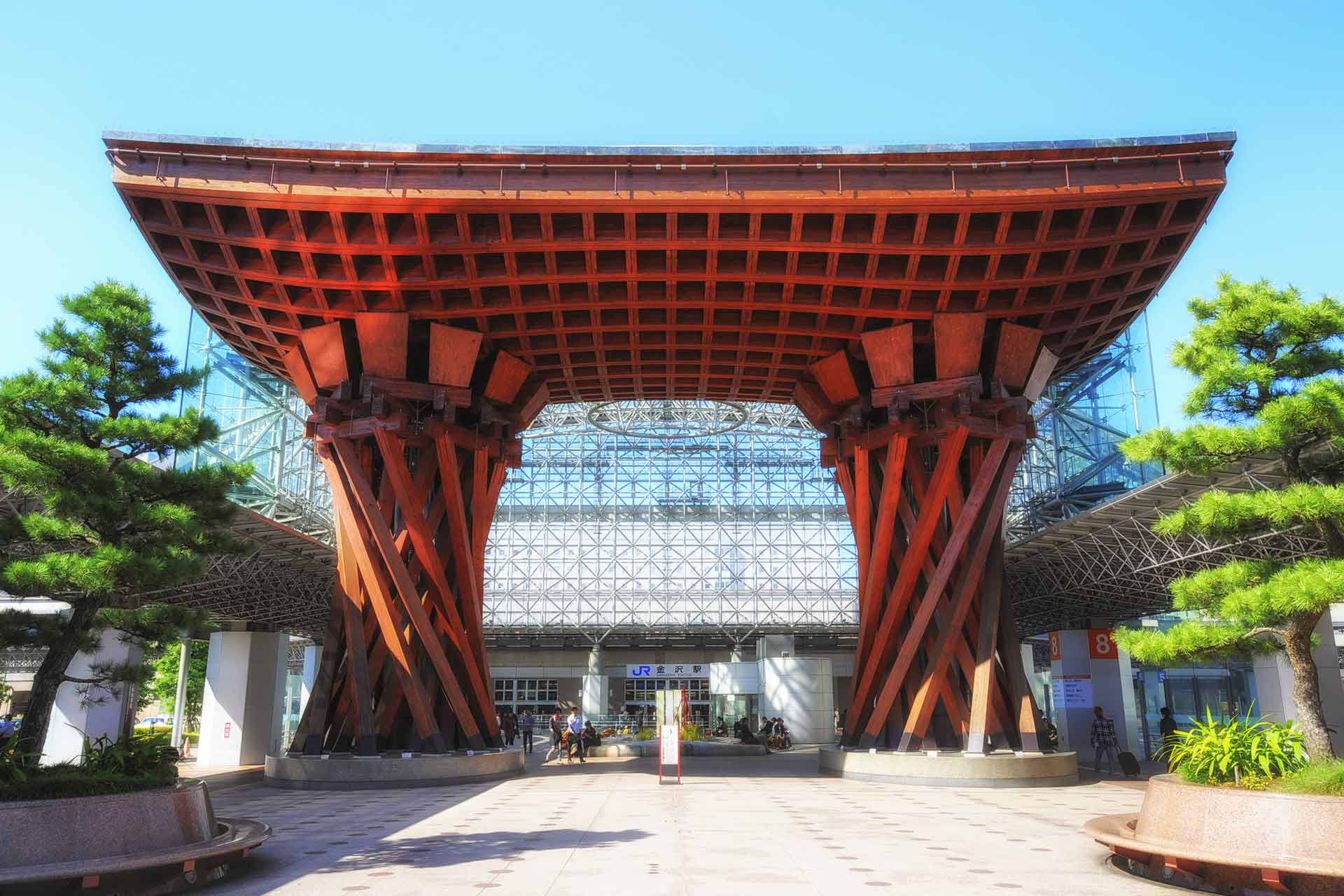 Tuzumi-mon Gate at the east exit of Kanazawa Station
Reception Desk Working Hours:
8:00 - 11:30 & 15:00 - 20:00 (JST)
(From 11:30 to 14:30, Guesthouse Namaste is closed and locked for security reasons, while the host takes his lunch break.)